Welcome to Sandy's Advantage Plus
Trusted Business Advisor, Accountant, and CFO Services
Sandy's Advantage Plus is a cloud-based business advisory and bookkeeping firm that works with you to create more efficient processes that save you time and money, while ensuring you can trust your numbers to make smarter business assessments.
We are a group of business financial experts that have 22+ years of experience in bookkeeping, accounting, and CFO services.
We pride ourselves in giving our clients the one-to-one personal attention they deserve, along with a quick professional turnaround time. We are here to support, maintain, manage, and ensure improvement in your business.
We manage clients' account reconciliations, financial reporting, sales taxes, cash flow, A/P, A/R, billing, collections, and much more.
We specialize and train in QuickBooks too! We are Advanced QuickBooks Pro Advisors.
Our advisory services will help you before you begin your business to project your income and expenses, help you with business goals, discuss your current operations, and advise on how to maximize your time, profits, productivity, and much more.
Some of our client industries include – construction, real estate (investors & rentals), attorney trust accounts, restaurants, eCommerce, retail, dentists, farmers, graphic designers, online services, hair salons, contractors, manufacturing, school contractors, government contractors, auto repair, home health care, property management, non-profits, convenience stores, and many more.
Sandy's Advantage Plus is with you every step of the way!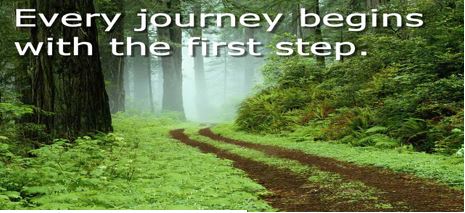 Sandy and her skilled team provide economical, personalized, and exceptional advisory, bookkeeping, and CFO services for businesses located throughout the USA.
Services include, but are not limited to:
Comprehensive Advanced QuickBooks Service and Support – Version selection, set-up, clean-up, training, troubleshooting, you name it!
Full Charge Bookkeeping – On-site or remote certified bookkeeping services. Sandy's Advantage Plus can take over the entire bookkeeping function or fill in the gaps where needed such as accounts payable and accounts receivable.
Payroll – Payroll processing, tax deposits and filing, pay checks and direct deposit, etc., including 1099 and W-2 preparation. Outsource the headache to a skilled payroll expert.
Financial Reporting – Monthly, quarterly, and year-to-date financial statements including Balance Sheet, Profit and Loss Statements, Cash Flow Statements, Budget vs. Actual Reports, and a full array of Custom Reports for both internal and external use.
Special Projects – Catch up of data entry, bank, credit card, loans, line of credit, etc. reconciliations, locating errors in your company books and more.
You can count on the fact you will receive high quality work at a great value.
Sandy's Advantage Plus is:

Personalized to meet your specific business needs.

Professional with all clients.

Economically priced to assist small businesses, professionals, and entrepreneurs.

Certified to maintain your bookkeeping.

Confidential with all business information.

Convenient for all your business needs.

ALWAYS a Proactive TEAM PLAYER
Set-up an appointment with Sandy to discuss your specific business needs.